Can you imagine a Strongest XI of most loved Cricketers from across the globe?
Cricket is not just a sport for many who follow the game. For instance, in a country such as India, the Gentlemen's game is looked at as a religion. The players are given a demi-god and an icon status.
In the years passed by, most cricketers were seen as superstars by only the fans of the country that he is born or representing. Only a handful of them were admired by the more general audience.
The game has drastically changed that fans today get to see not only their country's icons but also their favorite stars from across the globe play for the same team. This happened due to the introduction of franchise-based tournaments like the Indian Premier League(IPL), BBL, etc.
Fans love those individuals who add the Gentlemen's tag to this sport. They rever icons who have achieved everything that there is to offer in this game. They appreciate the underdogs who always punch above their weights. People love those who wear their passion on their sleeves, and leave everything on the field for their team's success.
Here is my Strongest XI of most loved cricketers from 1990s loved by the people across the globe.
#1 Sachin Ramesh Tendulkar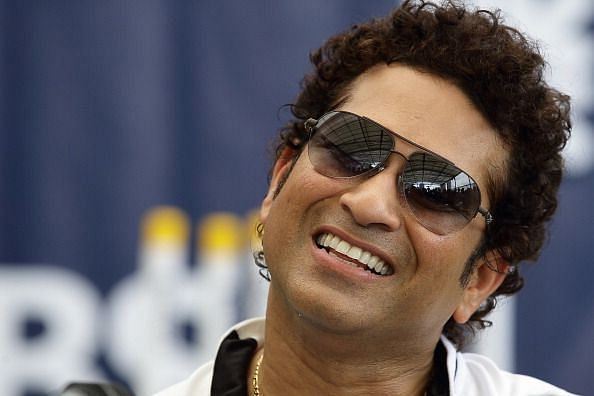 Some players become popular due to the massive attraction of the sport. And there is Sachin Tendulkar, who was the reason for the popularity of cricket at least in India. Sachin was and still is the inspiration of most people in India who wishes to hold a bat.
Even the former President of the United States Barack Obama had once commented on the Master Blaster.
​
I don't know about cricket but still I watch Cricket to see Sachin play. Not because I love his play, its because I want to know the reason why country's production goes down by 0.5 percent when he is batting.
A president of a country that does not play cricket at any international stage speaks highly of Sachin. This is enough to tell the volumes of popularity that he has garnered after playing 24 years. Tendulkar has achieved things that fans and critics 30 years ago had not even dreamt of.
His humbleness and sportsman spirit make him one of the most respected cricketers in the world of Cricket. I say this because he has achieved everything there is to achieve in Cricket. Also, everyone would want Sachin to walk in as the opener for his side.
For this reason he is part of Strongest XI of most loved cricketers.